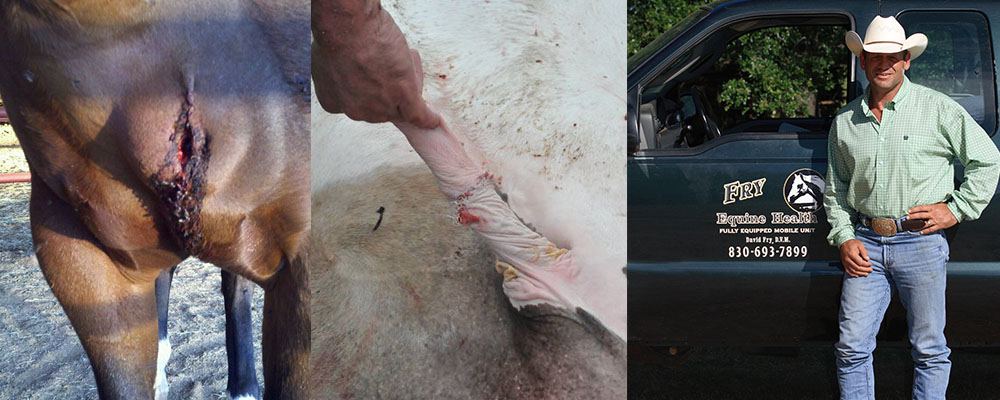 24/7 Emergency Services for current and active clients
Fry Equine Health offers around-the-clock 24/7 emergency service for current and active clients. This is a benefit offered by Dr. Fry that most equine vets do not. Just another reason to have Fry Equine Heath as your horse's health professional.
BEFORE: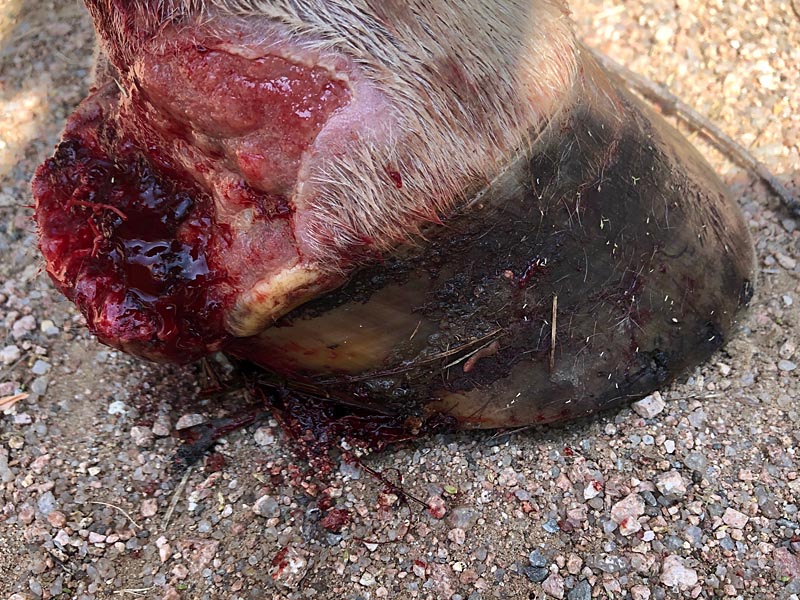 Before: Photo shows damage just above hoof on horse caused by being caught in the wire of a cattle panel. Dr. Fry fixed and stitched up the hoof and then placed it in a cast to protect if while healing.
AFTER: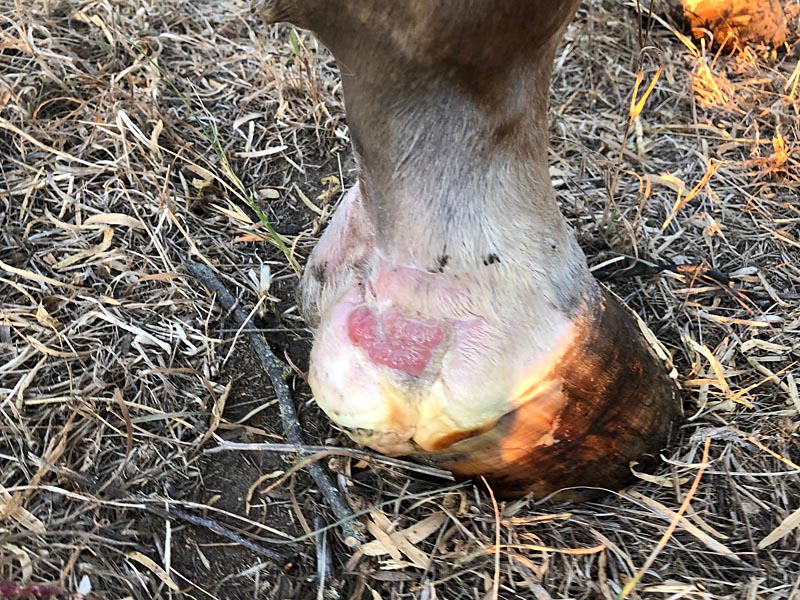 After: Photo shows horse's damaged hoof after removal of the protective cast. Dr. Fry repaired the damaged horse's hoof, protected it from further damage to its body and health, and the end result is another happy, healthy equine…and another happy owner.
Other services offered include: